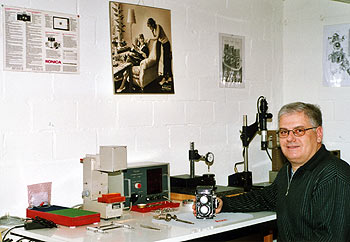 Welcome to Classic Camera Repair
Are you looking for someone to professionally repair, restore, service or overhaul your classic camera? If so, I am the man for you!
I have many year's experience with mechanical and partially electronic cameras and so I am in the position to repair cameras, lenses and accessories, including autofocus lenses
The main makes of camera that I repair include Rollei and Rolleiflex, Nikon, Hasselblad, Minolta, Zeiss Ikon, Linhof, Konica, Olympus, Pentax, Mamiya and Canon. You will find an overview of the makes of camera and shutters that you can send to me for repair, or overhaul, on the "Camera Makes" page
I have a well-equipped workshop with a complete range of the necessary test equipment, special tools, spare parts, exploded drawings and manufacturer's repair manuals.
The use of classic cameras
In today's digital age, we can ask ourselves whether classical, mechanical cameras can still be still useful. Apart from their use by collectors, there are certainly applications in which classic cameras are indispensable, for example:
In expeditions to polar regions
In mountaineering or other extreme winter sports
For travel in countries with high humidity, such as the tropics
For journeys to remote regions where mains electricity is not available
In addition, classic cameras still have a much higher resolution content than digital cameras (equivalent to between 40 and 50 pixels for slide films). Ambitious photographers have also the possibility to do the settings for a picture (aperture, shutter speed, etc.) by their own and appropriate for the scenery, without being a "slave" of a camera programme.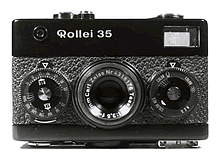 An evergreen amongst the Classic Cameras: The Rollei 35
The compact Rollei 35 has become very popular with generations of photographers due to its high quality and robust build. I am very experienced in repairing these cameras, which often find their way to my workshop.